Order System Devices Gt911 7.0 Inch AR Pcap Touch Panels
Order System Devices Gt911 7.0 Inch AR Pcap Touch Panels
RXC-GG070122E-1.0

Capacitive touch panel

G+G

Stock for standard size samples; 3-4 weeks for mass production; 3 weeks for custom screens

500k pieces per month
Produktvorteile
1. OEM&ODM for touch screens are both accepted for us!
2. Providing touch technical reply within 24 hours,working directly with factories,no more waiting for the reply anymore!
3. No MOQ for standard touch screens & every new project!
4. More favorable unit price and NRE fee than traders,working directly with factories,no middleman earns the difference!
Technical parameters for 7.0 inch capacitive touch screen:
Product name

7.0 inch Capacitive Touch screen

Structure

Glass+Glass

Lens VA

95mm*151.52mm

Lens OD

104.72mm*161.67mm

Thickness of cover glass

0.7mm

Total thickness of touch screen

1.45mm

Driver IC

GT911

Interface

I2C interface

Surface hardness

6H

Touch points

Multi-points

Operating system

Win7,win8,winCE Linux, Android

Trasparency

≥86%


Lead time

Samples are available;3-4 weeks for mass production

Trade terms

EXW shenzhen

Payment

100% Paypal or T/T in advanc for samples

30% T/T in advance and 70% before delivery for mass production

Warranty

12 months

Customized

available
Drawing for 7.0 inch G+G capacitive touch panel: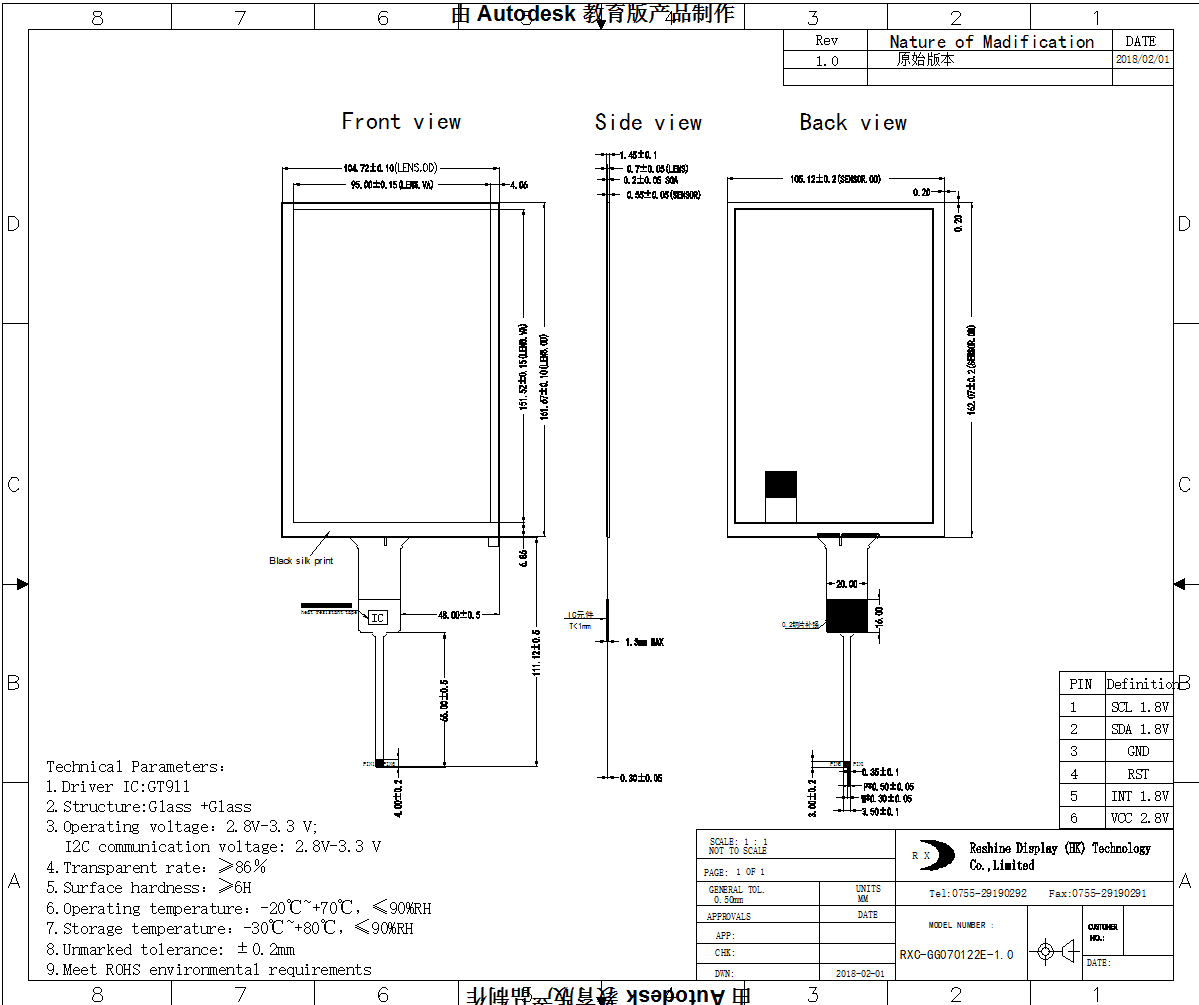 Capacitive Touch Screen Technology: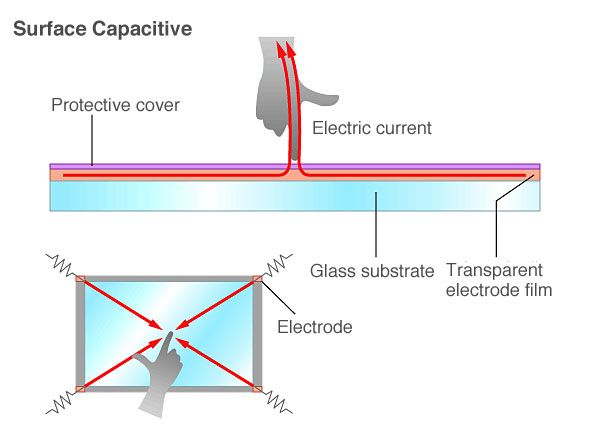 A capacitive touch screen is a control display that uses the conductive touch of a human finger or a specialized device for input.Unlike resistive and surface wave panels, which can sense input from either fingers or simple styluses, capacitive touch screen panels must be touched with a finger or a special capacitive pen or glove. The panel is coated with a material that can store electrical charges and the location of touch to the screen is signaled by the change in capacitance in that location.
Advantages of Capacitive Touch screen:
Good display quality:Capacitive touch screen looks brighter and sharper

Highly touch sensitivity and Accurate touch recognition,no force required

Supports multi-touch

No force required.

Long service life
Disadvantages of Capacitive Touch screen:
CTPs are usually a little bit more expensive than RTPs

Hygiene: since a full finger connection is needed, usually these types of screens are more stained and germ

filled than capacitive ones
Custom Pcap Touch Screen- Make your product special:
What parts of touch screen can be customized?
Cover lens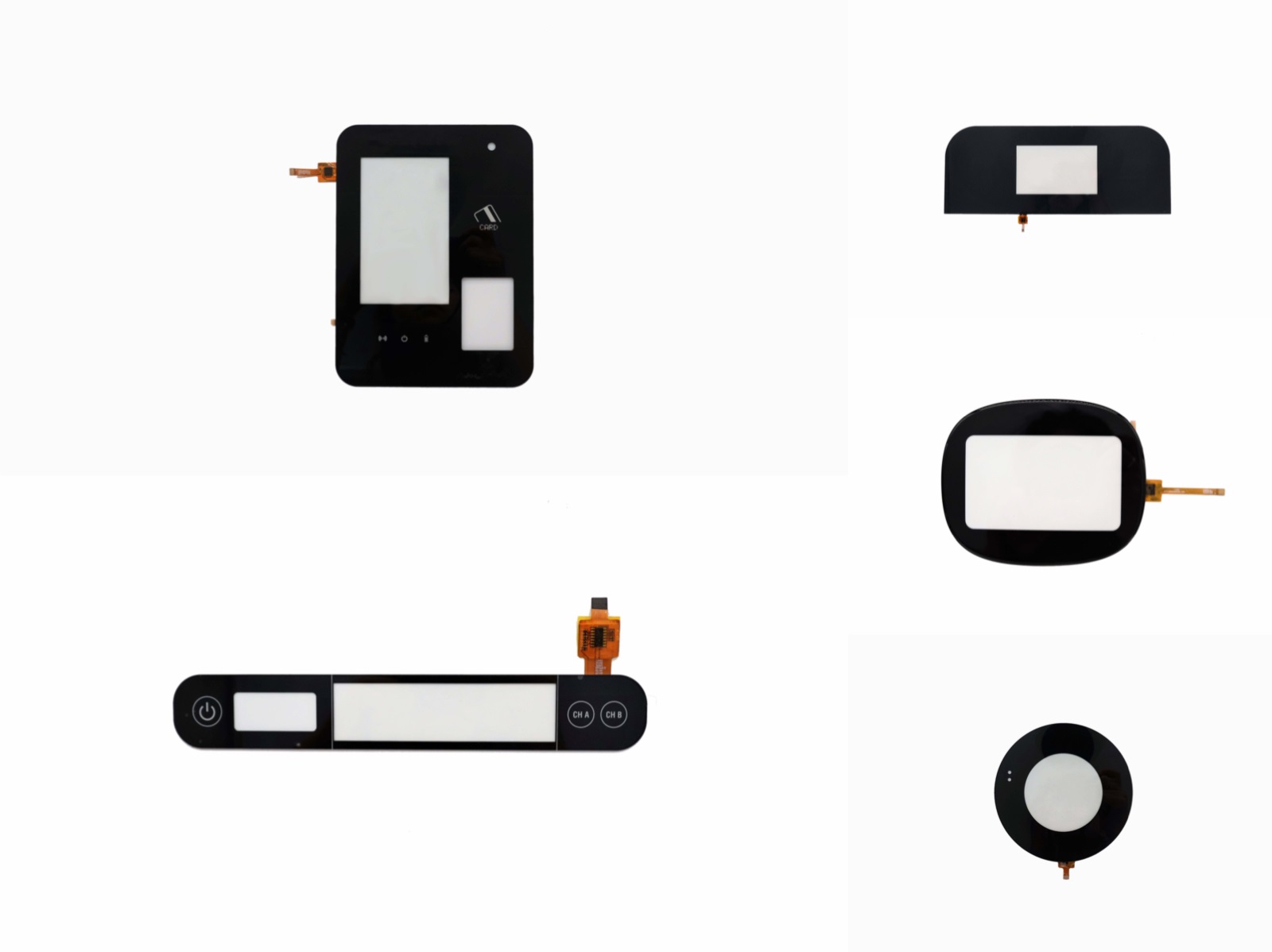 Silk printing: Company logo,color,button print

Shape: Abnoemity outer dimension,holes

Surface treatment: Anti-glare,Anti-reflection,Anti-smudge,Anti-fingerprint coating

Thickness: 0.55mm,0.7mm,1.0mm,1.1mm.1.8mm,2.0mm

Glass materials: Coening,Gorilla,Asahi,PET,Acrylic
Sensor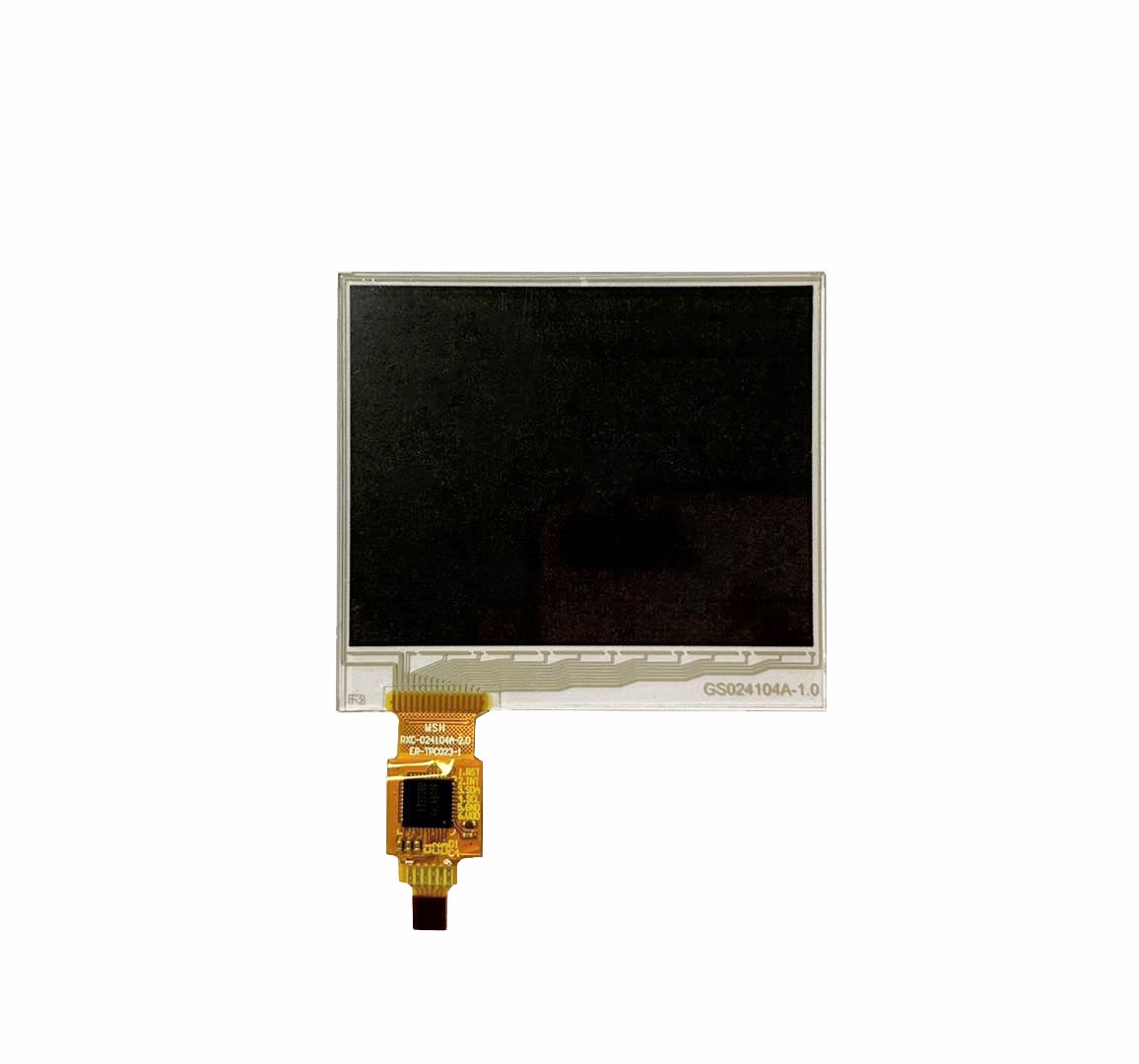 Thickness:0.05mm,0.125mm,0.55mm,0.7mm,1.1mm

FPC: location,length,shape,pin number

Interface: IIC,USB,COB

Driver IC: Goodix,Focaltech,Cypress,EETI
Add TFT LCD Display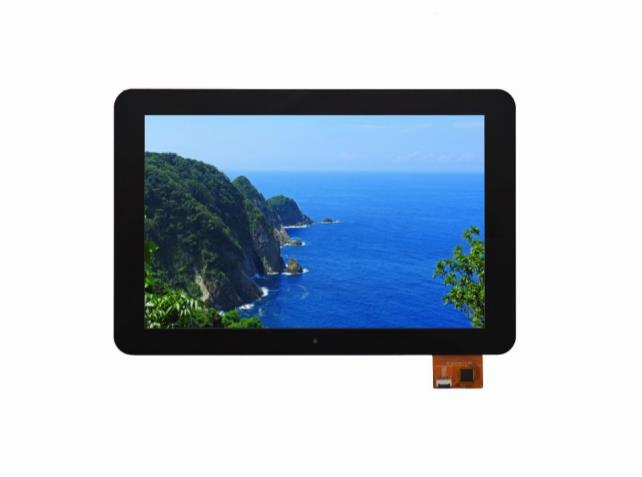 OCA optical bonding with tft lcd

Air gap bonding
Pros and Cons of Air gap bonding and optical bonding of TFT Lcd with touch screen: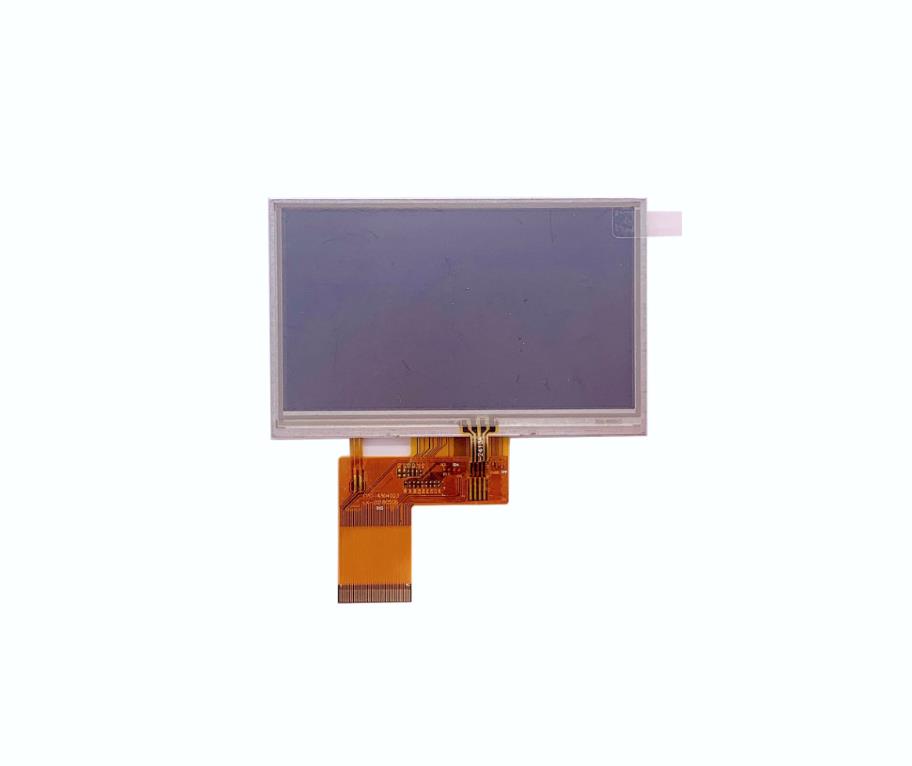 Pros of Air gap Bonding:
· Lower cost
· Faster leading time
· It is not easy to cause interference between lcd and touch screen
Cons of Air gap Bonding:
· It can be difficult to read the screen in bright light and causes the product to be more susceptible to moisture
damage and breakage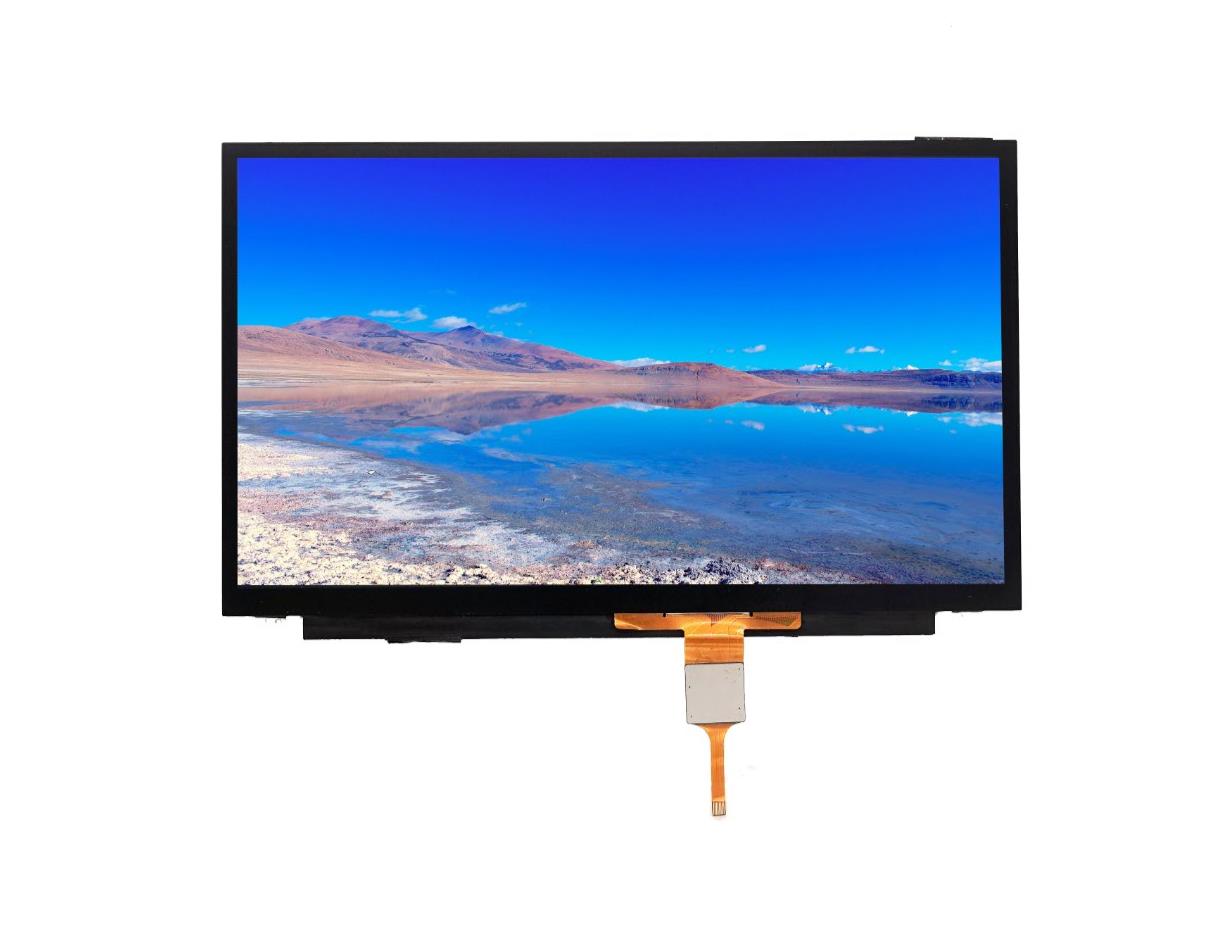 Pros of Optical bonding:
· Improved luminance,enhance sunlight readability
· Reflection prevention,improved contrast
· Improved shock resistance,enhance display's lifetime by protecting display from dust and moisture
· Condensation prevention
· Reduced parallax effect and increase optical clarity with bright lighting conditions.
Cons of Optical bonding:
· Cost higher than air gap bonding
· It is easy to cause interference between lcd and touch screen
FAQ:
Q. Can you provide OEM service?
A. Yes, we can provide both OEM and ODM service,can customize both resistive touch panel and capacitive
touch screens according to customer's requirements.Customized projects include the shape and size of cover
glass,silk print,FPC of touch panel,driver ic replacement,etc..
Q. What is the minimum order?
A. There is no MOQ for our standard touch screens and lcds.(From 2 inch to 32 inch capacitive/resistive touch panel)
A. We deeply know that every customer needs a lot of manpower, material resources and time cost to develop a
new project, so we provide "No MOQ" service for every new project in the early stage.
Q. What's your after-sale service?
A.You will get our reply within 24 hours if there is any questions,and solutions will be offered instantly by
our professional technical team.
Q.What is your warranty?
A. 12 months
Q. What is your advantages?
A. We have some standard products (2.0 inch to 32 inch PCAP )in stock and no tooling&MOQ request.
A. 4000 m2 factory with 500k pieces monthly capacity to meet your need.
A. High quality&low price and high reliability of our touch screens and Ensure long-term supply
A. Complete Projected capacitive touch screen solutions, Sunlight readable solutions, Customization &Design,
Optical bonding service.
A. Customization options to Cover glass thickness , shape and surface treatments such as Anti-Glare, Anti-reflective,
touch with gloves and water available.
A. Variety selection of touch screen design for different applications.
A. Short lead time, just needs 15 days for customizing samples.
A. Having 12 years of touch screen industry experience, we understand customer's request.
Ja, wir können sowohl OEM- als auch ODM-Service anbieten, können sowohl resistive Touchscreens als auch kapazitive Touchscreens gemäß den Anforderungen des Kunden anpassen ..
...more